Contact Us For A
Free Estimate*
Privacy Statement: Your privacy is valued! Your personal information will be kept confidential and will not be redistributed or shared with any third parties.
Financing Options for Home Repair & Remodeling Projects
Are you looking to upgrade your roof, siding, windows, gutters, kitchen or bathroom, but not sure if you can afford the expense right now? DWC Roofing Company offers hassle-free financing on home repair and remodeling projects.
For details on financing and to schedule your on-site consultation and estimate, call us at 1-317-882-3500 or fill out the contact form and we will be in touch!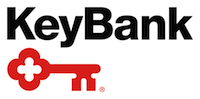 Looking for a price? Get a no cost, no obligation free estimate.